2016 SCANIA P410 For Sale In Glenrothes, Scotland United Kingdom
Skip Carousel
Carousel that shows one slide at a time. Use the Next or Previous buttons to navigate between slides. Changing the current slide will change the slide of the thumbnail carousel that follows.
Enlarges the image by taking up the screen view. Press escape button to exit.
Images of listing item with different angles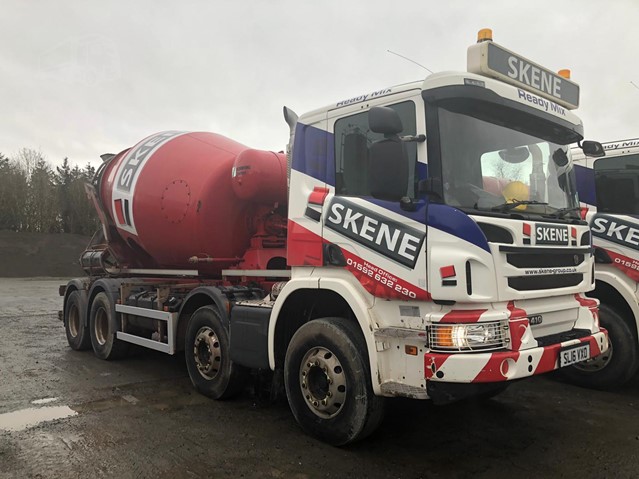 Contact Information
Skene Group Construction Services
Contact:
Darren Forrester
Description
(Euro6) 8x4 Mixer, Schwing Stetter equipment, Full R & M Dealer maintained from new, Opticruise gearbox, Choice of 2.
Specifications
Chassis
Interior
Drive Side
Right Hand Drive
Category Specific